Before we get to discussing 'how', let us first look to discuss 'why'. The most obvious need of a getaway stems from regular stress; stress that may stem from both work life and personal or a combination of both. At a corporate level it could be anything from stiff targets, unwanted competition, lack of recognition, fast execution or maybe just trying to meet both ends. I agree this is just the beginning. From calling up the service centre to fixing up your home appliance to maybe noticing that your car was not serviced properly, everything just keeps adding up. So if you are looking at venting it out, then probably you could look at some of the adventurous getaways. Try your hand in snorkeling, rappelling or probably parasailing. However if it's the traffic jams and the meeting schedules that's getting to you then there is no doubt you should head for something serene, something soothing. Spending the weekend at a virgin hill station like Wayanad in the South or Almora in the North would go a long way.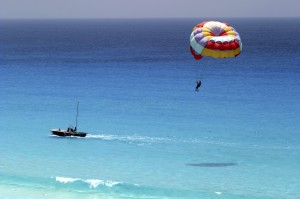 The other day, a good friend asked me, "Dude, I have heard that parasailing is really cool and it helps to de-stress immensely. Is that true?" Knowing Abby (Abraham) since dog years, I knew that neither could he be clubbed in the 'fit' category, nor was he the adventurous sort. Clearly, I couldn't possibly advise him to go out and out for an adventure vacation. It is really important to understand who we are and what we like before heading out.  In case of family getaways, it is always advisable to head for places that are popular rather than emerging destinations. In his case, a classic getaway like an Ooty – Connor trip for the weekend would fit the bill perfectly.
The whole deal here is to clearly understand what 'you' are feeling from within. You also need to understand your likes and dislikes, the kind of people you are heading out with and your mode of transportation. Little vacations like this can also add to your woes if not chosen wisely! Say, you have not been an avid history fan and you end up going to some historical ruins site like Hampi, then there is no doubt that you would be in a sorry state, through and throughout.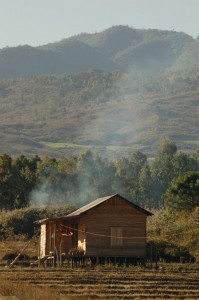 Close your eyes for a bit, and in complete silence, figure out what is it that you really want. Is it the rush of the waves, is it the misty woods or maybe fishing by a gurgling stream. It's never about what your friend enjoyed, it's always about what you are comfortable with. I personally enjoy taking bike trips for 400 odd km, but then if you aren't really the 'let's just do it' type, then don't even think of attempting it. It's always about personal comfort. The hills, no doubt can pump some real oxygen to the head, but attempting it also means tackling all the hair pin bends. The beach again is your best source of fun, but no known lotion can prevent a week long tan! Take all these into consideration before you head out. Frankly speaking, a break for me is like the clothes I wear, I rather not buy it, if I ain't comfortable in it, even though it might be a scorching trend!